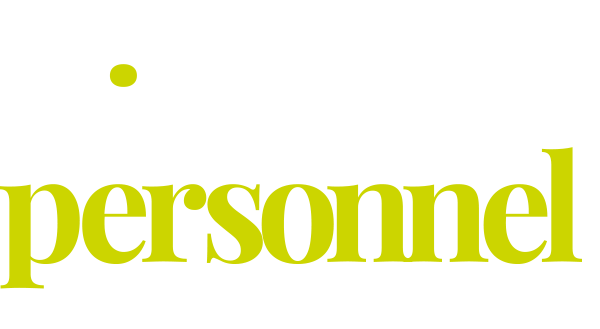 Privacy
Policy
Company Elite Personnel Services Limited Name:
Company Elite Personnel Services Limited Contact 36 Westgate, Cleckheaton, BD19 5EY details:
Privacy Privacy Notice (when personal data is obtained directly from the data Notice: subject)
The Company is a recruitment business which provides work-finding services to its clients and work-seekers. The Company must process personal data (including sensitive personal data) so that it can provide these services – in doing so, the Company acts as a data controller.
You may give your personal details to the Company directly, such as on an application or registration form or via our website, or we may collect them from another source such as a jobs board. The Company must have a legal basis for processing your personal data. For the purposes of providing you with work-finding services and/or information relating to roles relevant to you we will only use your personal data in accordance with the terms of the following statement.
1. Collection and use of personal data
a. Purpose of processing and legal basis
The Company will collect your personal data (which may include sensitive personal data) and will process your personal data for the purposes of providing you with work-finding services. This includes for example, contacting you about job opportunities, assessing your suitability for those opportunities, updating our databases, putting you forward for job opportunities, arranging payments to you and developing and managing our services and relationship with you and our clients.
In some cases, we may be required to use your data for the purpose of investigating, reporting and detecting crime and also to comply with laws that apply to us. We may also use your information during the course of internal audits to demonstrate our compliance with certain industry standards.
The legal bases we rely upon to offer these services to you are:
Your consent
Where we have a legitimate interest
To comply with a legal obligation that we have
To fulfil a contractual obligation that we have with you Where we need to protect your interests
Where it is needed in the public interest
Legitimate interest
This is where the Company has a legitimate reason to process your data provided it is reasonable and does not go against what you would reasonably expect from us. Where the Company has relied on a legitimate interest to process your personal data our legitimate interests is/are as follows:
Where we will decide whether to appoint you to a role based on skills, qualifications, and suitability to role
To decide whether to enter into a contract of employment with you
Where it would be beneficial to our business to appoint you to a role
c. Recipient/s of data
The Company will process your personal data and/or sensitive personal data with the following recipients:
Recruiting companies
Payroll provider
d. Statutory/contractual requirement
Your personal data is required by law and/or a contractual requirement (e.g. our client may require this personal data), and/or a requirement necessary to enter into a contract. You are obliged to provide the personal data and if you do not the consequences of failure to provide the data are:
If you fail to provide information when requested, which is necessary for us to consider your application successfully. For example, if we require a credit check or references for a role and you fail to provide us with the relevant details, we will not be to take your application further.
2. Overseas Transfers
The Company will not transfer the information you provide to us to countries outside the European Economic Area ('EEA') for the purposes of providing you with work-finding services. The EEA comprises the EU member states plus Norway, Iceland and Liechtenstein.
3. Data retention
The Company will retain your personal data only for as long as is necessary for the purpose we collect it. Different laws may also require us to keep different data for different periods of time.
The Conduct of Employment Agencies and Employment Businesses Regulations 2003, require us to keep work-seeker records for at least one year from (a) the date of their creation or (b) after the date on which we last provide you with work-finding services.
We must also keep your payroll records, holiday pay, sick pay and pension auto-enrolment records for as long as is legally required by HMRC and associated national minimum wage, social security and tax legislation.
Where the Company has obtained your consent, to process your personal data, which are, name, title, address, telephone number, personal email address, date of birth, gender, employment history, qualifications, bank details, P60, P45, national insurance number, driving licence, reference information, emergency contact details and right to work documentation. We may also process the following sensitive data, race, ethnicity, religious beliefs, sexual orientation, political opinions, any medical conditions, health and sickness records, criminal convictions or offences. We will do so in line with our retention policy guidelines (see table below). Upon expiry of that period the Company will seek further consent from you. Where consent is not granted the Company will cease to process your personal data and sensitive personal data.
• Work-seeker records including application
1 year from the last date of providing
form/CV, ID checks, terms of engagement (see also below), details of assignments, opt-out notices and interview notes
• Hirer records including client details, terms of business (see below), assignment/vacancy details.
work-finding services as an Employment Agency or Employment Business.
Terms of engagement with temporary worker and terms of business with clients
6 years in order to deal with any civil action in the form of contractual claim
Working time records:
• 48 hour opt out notice
• Annual leave records
2 years from the time they were created
Annual appraisal/assessment records
No specific period – We will only keep records for as long as is necessary
1 year following the introduction or supply of a work seeker to a client.
Records held relating to right to work in the UK
2 years after employment or engagement has ended
Criminal records checks/ Disclosure Barring checks
There is no longer a business need to retain a copy of these documents. We will take a copy of the reference number only & retain for 1 year.
National Minimum Wage documentation:
• Total pay by the worker and the hours worked by the worker
• Overtime/shift premia;
• Any deduction or payment ofaccommodation;
• Any absences eg rest breaks, sick leave, holiday;
• Any travel or training during working hours and its length;
• Total number of hours in a pay reference period
3 years after the end of the pay reference period following the one that the records cover
Sickness records – statutory sick pay
Records can be kept in a flexible manner which best suits the business
Statutory maternity, paternity, adoption pay
3 years from the end of the tax year to which it relates
Pensions auto-enrolment (including autoenrollment date, joining date, opt in and opt out notices, contributions paid)
6 years except for opt out notices which should be kept for 4 years.
| | |
| --- | --- |
| | 1 year (but the statement must be kept on the Government website and organisation's own website for 3 years). |
4. Your rights
Please be aware that you have the following data protection rights:
The right to be informed about the personal data the Company processes on you;
The right of access to the personal data the Company processes on you;
The right to rectification of your personal data;
The right to erasure of your personal data in certain circumstances;
The right to restrict processing of your personal data;
The right to data portability in certain circumstances;
The right to object to the processing of your personal data that was based on a public orlegitimate interest;
The right not to be subjected to automated decision making and profiling; and
The right to withdraw consent at any time.Where you have consented to the Company processing your personal and sensitive data you have the right to withdraw that consent at any time by contacting Deborah Austin, Managing Director or Laura Bostock, Support Consultant, by email at www.elite-pesonnel.co.uk or by telephone 01274 865878.There may be circumstances where the Company will still need to process your data for legal or official reasons. We will inform you if this is the case. Where this is the case, we will restrict the data to only what is necessary for the purpose of meeting those specific reasons.If you believe that any of your data that the Company processes is incorrect or incomplete, please contact us using the details above and we will take reasonable steps to check its accuracy and correct it where necessary.

You can also contact us using the above details if you want us to restrict the type or amount of data we process for you, access your personal data or exercise any of the other rights listed above.

5. Complaints or queries

If you wish to complain about this privacy notice or any of the procedures set out in it please contact: Deborah Austin, Managing Director or Laura Bostock, Support Consultant, by email at www.elite-pesonnel.co.uk or by telephone 01274 865878.

You also have the right to raise concerns with Information Commissioner's Office on 0303 123 1113 or at https://ico.org.uk/concerns/, or any other relevant supervisory authority should your personal data be processed outside of the UK, if you believe that your data protection rights have not been adhered to.
6. This website is using Tidio, a chat platform that connects users with the customer support of Elite Personnel. We are collecting email addresses & names only with the consent of the users, in order to start the chat. The messages and data exchanged are stored within the Tidio application. For more information, please refer to their Privacy Policy. Elite Personnel is not making use of these messages or data other than to follow up on users' registered issues or inquiries. Your personal data will be processed and transmitted in accordance with the General Data Protection Regulation (GDPR).
Registered Office: Copia House, Great Cliffe Court. Great Cliffe Road, Barnsley, S75 3SP Company Registration No: 4087425 VAT Reg No: 758992359